JETSKI ride Bratislava – Čunovo
---
---
Have fun on our water scooters. The excursion begins at the recreational waterfront in Vlcie Hrdlo – The marina continues down along the Jarovce river bank all the way to the Cunovo dam with the opportunity to refresh yourself at the restaurant Modra Cajka on water, then continue sailing down to Hamuliakovo and return back to Vlcie Hrdlo. We'll provide you with neoprenes, vests and helmets. The price includes an experienced guide/instructor on the second scooter.
Read More
I am interested in booking a speedboat
Route JETSKI ride Bratislava – Čunovo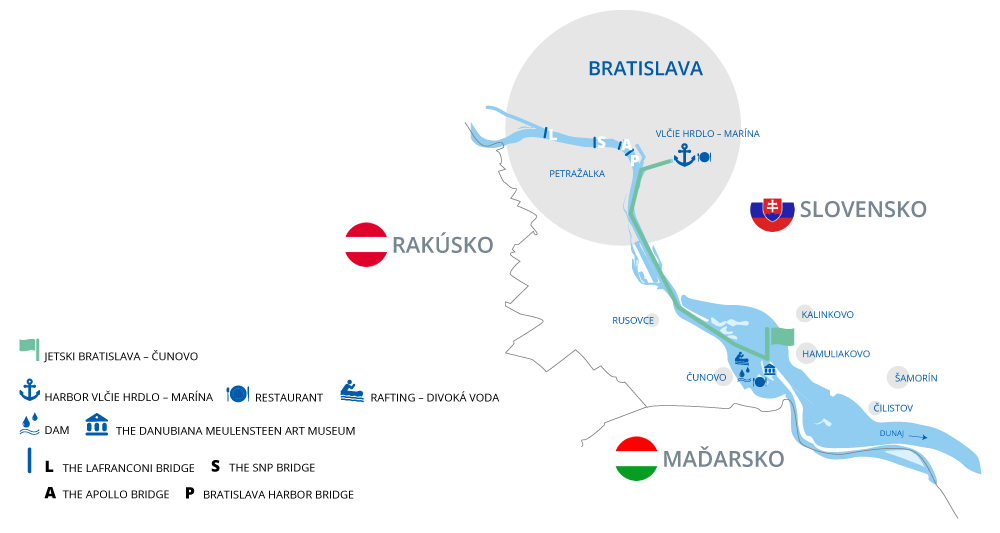 10 boats / 60 people
2 - 9 ľudí / čln
---
Capacities can be adjusted
In case of increased number of passengers additional speedboats can be arranged upon request.