Bratislava at night
---
For 2-6 ppl + captain:
235€
For 7-9 ppl. + captain:
270€
Boarding in the center:
+ 60€
---
Enjoy the new and remarkable view of Bratislava light up at night from the deck of our motorized speedboat.Take advantage of the opportunity to cruise underneath the bridges of Bratislava – The Eurovea waterfront, the historical waterfront of Bratislava with its majestic building of the Slovak Philharmonic, the Bratislava castle and parliament as well as the modern River Park Bank.
Read More
I am interested in booking a speedboat
Route Bratislava at night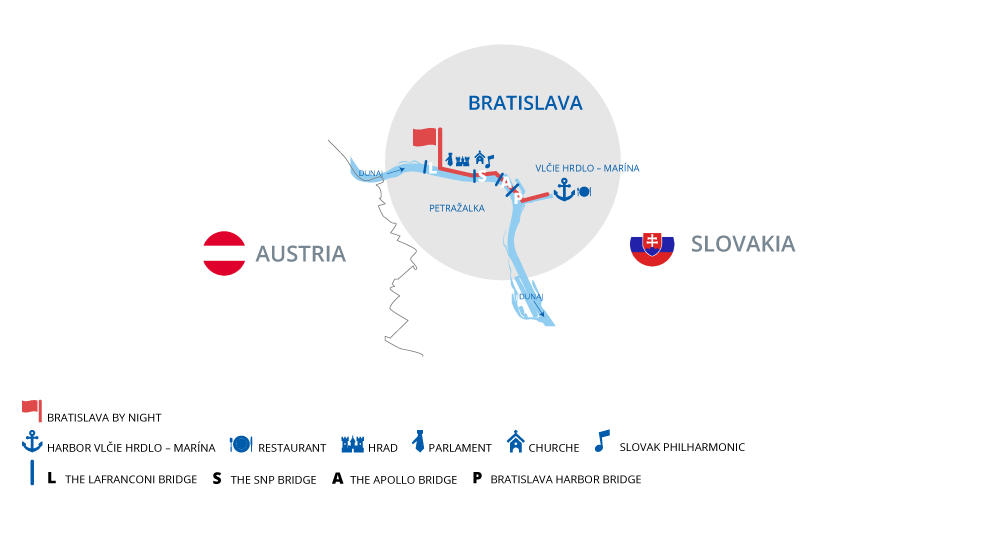 10 boats / 60 people
2 - 9 ľudí / čln
---
Capacities can be adjusted
In case of increased number of passengers additional speedboats can be arranged upon request.